Gusto & Gecko Travel to New Orleans
The intrepid duo is visiting New Orleans in New Orleans – the birthplace of jazz, home to authentic Cajun and Creole cooking and breeding ground for dangerous alligators!
Their first stop is none other than the quintessential Cafe de Monde in the French Quarter, best known for its signature beignets. As Gusto devours the hot, crispy, sugar-dusted beignet, nothing will prepare them for what happens next!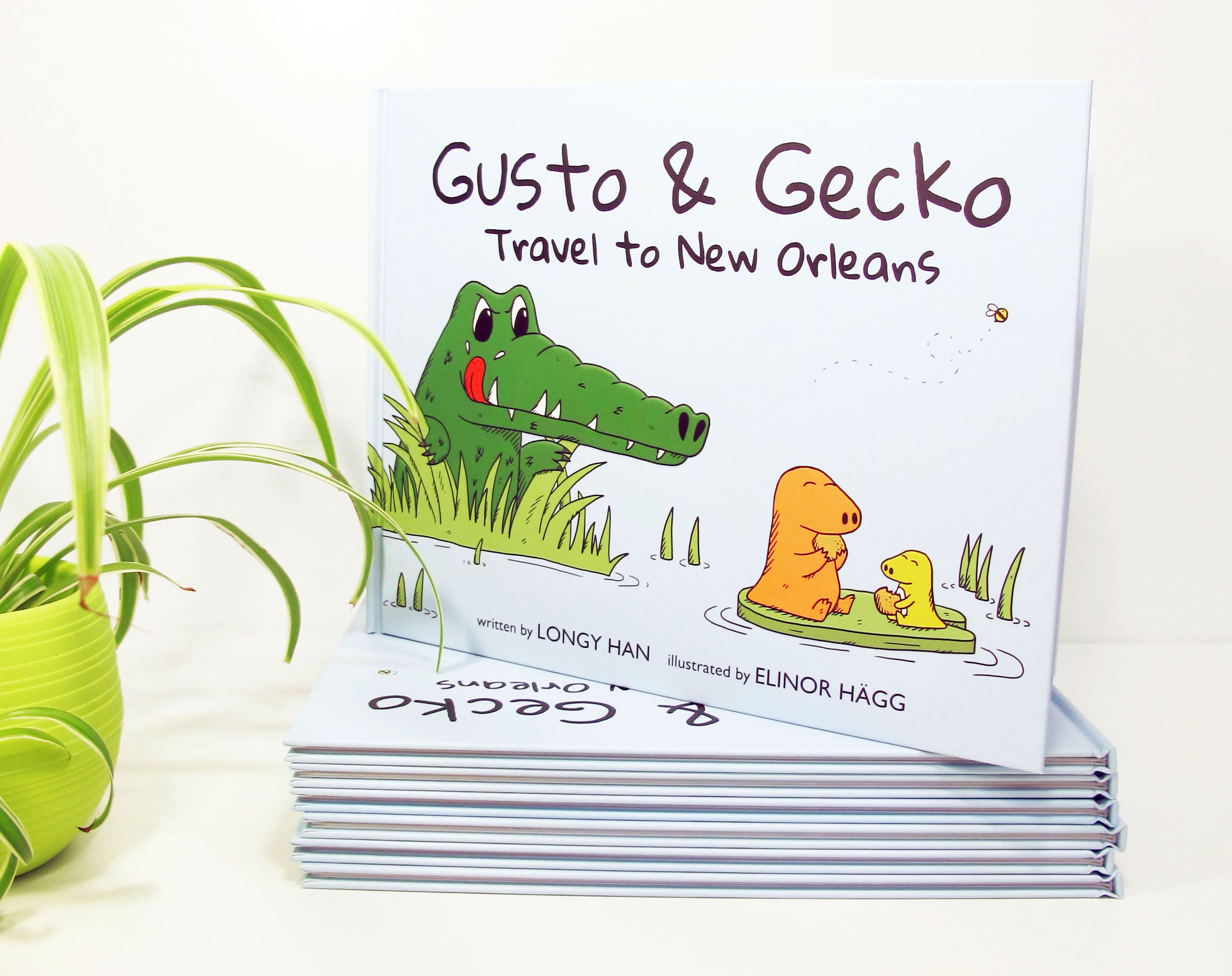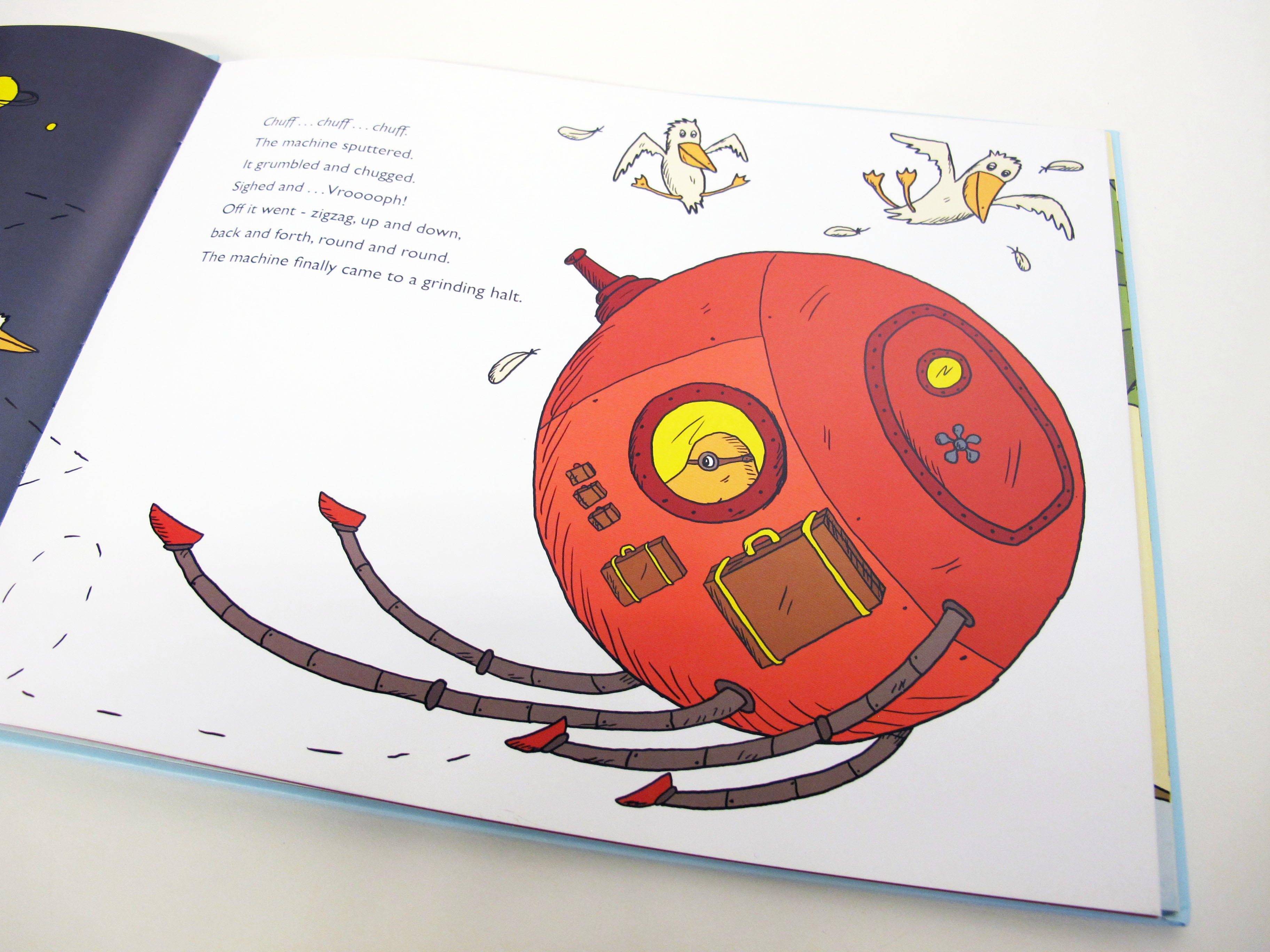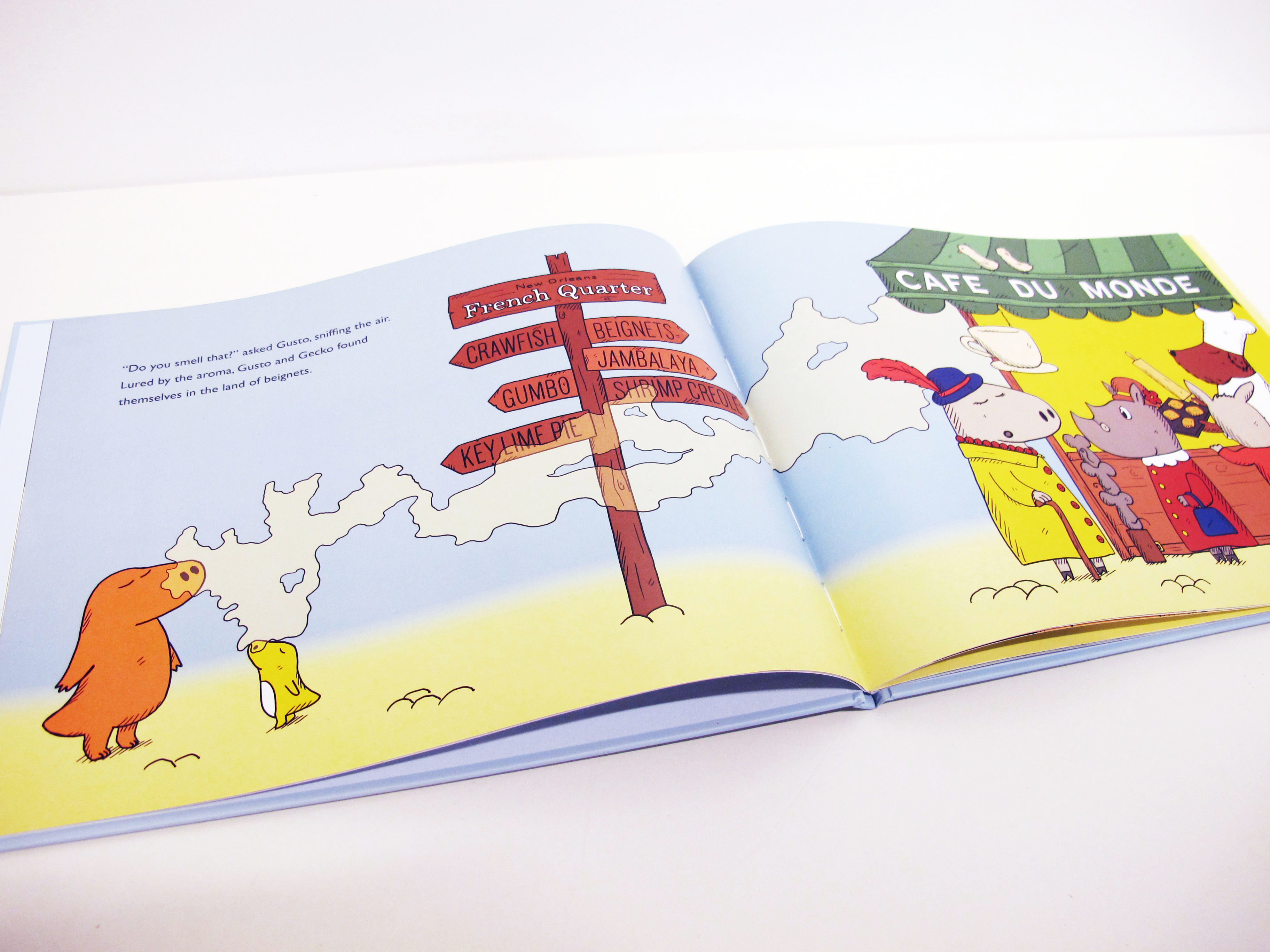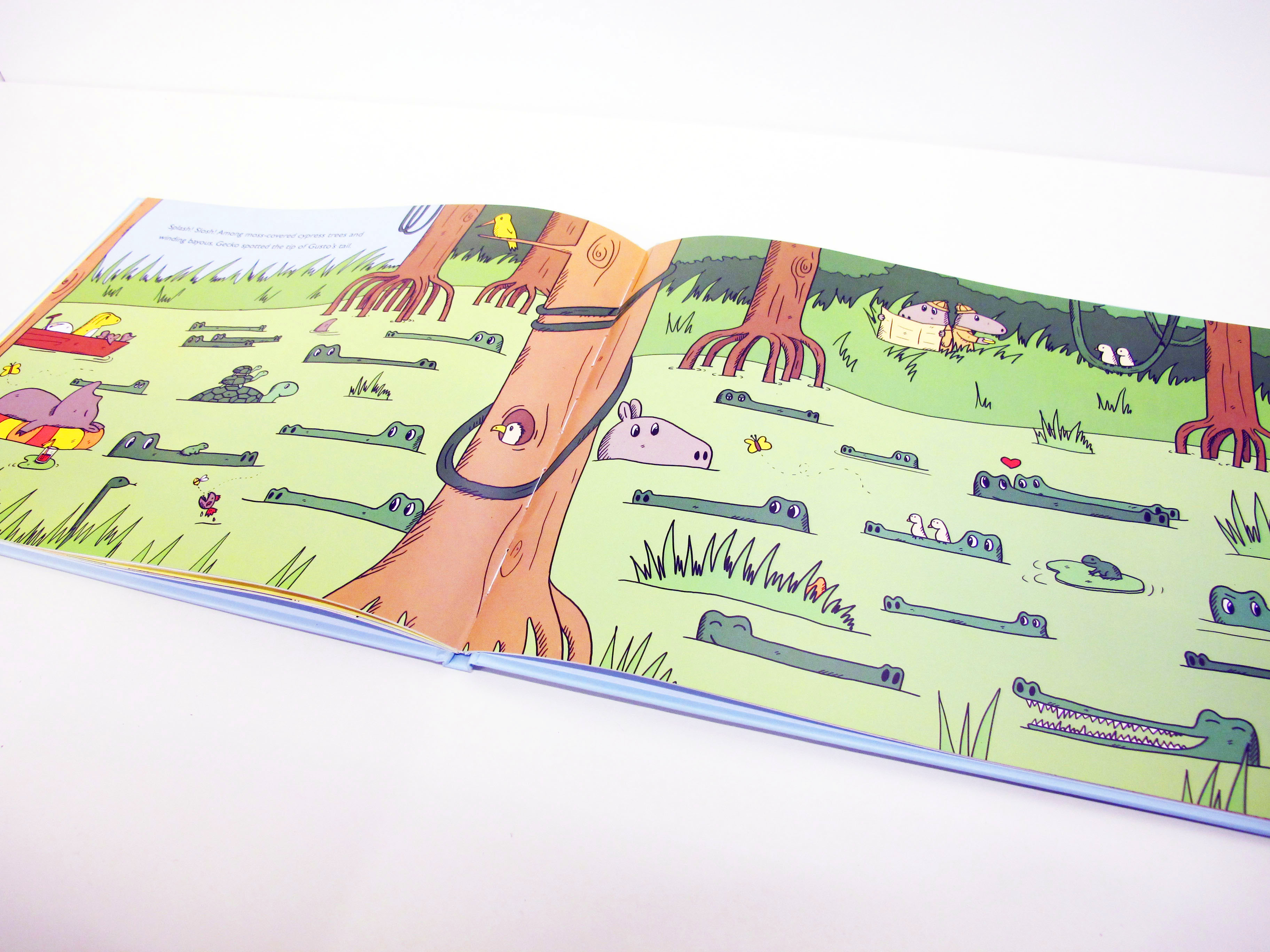 FROM THE CRITICS

"The story is a fun and fanciful adventure with a gently suspenseful storyline set in an exotic place that is sure to ignite an interest in this part of the world. The use of onomatopoeia and the bouncing storyline would make it a fun book to perform aloud."– The Children's Book Council of Australia
"Longy Han's text draws readers into a tale of adventure and friendship, filled with local landmarks and a fascinating look into a location and culture that is rich in history. I was surprised by how many details unique to New Orleans were actually in this picture book, it led to some fun conversations with my son and led us off on research to find out more information about many of the places." – Books Before Bandaids
"With adventure, humour, and a generous dose of local flavour, talented author Longy Han brings the wonders of New Orleans and Creole culture to young readers through her endearing characters Gusto and Gecko. Visiting historic landmarks, modern attractions, and everything in between, the two friends are fantastic tour guides in this darling book for preschool-aged children."
– Buzz Words Magazine
"Once again, illustrator Elinor Hägg engages readers with her sweet, bold and humorous images, whilst Han's text sweeps us along a deliciously action-packed journey…The book also connects themes of friendship and loyalty, courage and determination, whilst adding curiosity and wit to the mix."
– My Little Story Corner

Launch Party
This book was launched in November 2016 at Harvard Graduate School of Education in Cambridge, MA. Many thanks to the awesome Technology, Innovation and Education (TIE) & Language and Literacy (L&L) programs for sponsoring the event!